Discreet Music, by Brian Eno
Suggested by Stuart Taylor
Reviewed by Mik Parkin
If I say an album is something that would put me to sleep, I do not mean that as an insult.
There are pieces of music out there that if they get you in an insomniac moment can either be the final push down the Seven Hundred Steps to Deeper Slumber or just give you more pleasant version of sleepless misery. Better than staring at the alarm clock anyhow. Insomnia is a soullessly squalid affliction and I've suffered from it painfully in the past.
There's an eight-hour album named Sleep, by Max Richter, which is designed explicitly for this purpose alone. People literally bring their sleeping bags to performances of it. The composer considers it a true compliment if you drop off during it. I've never made it through the whole way through it. It would take a braver man than I to stick this on the 1000 Albums masterlist.
These sleepy albums can also serve a dual purpose as excellent "concentratey" albums. If I'm working on a dull but important excel sheet an need to avoid distraction, these are wonderful. I've used an Eno album (Apollo – previously reviewed in this parish) for this before. Perfect for honing the attention when the grey matter needs to be kept strictly at 50 mph and in between the white lines. Nobody should attempt a lyric, although non-English will suffice. Any percussion should be predictable and steady.  Guitar solos are right out.
What did I make of Discreet Music?
I have pictures.
Track 1. Discreet Music.
A four-note minimalist synth motif which noodles around quite harmlessly and politely for half an hour. I listened to this while painting some orc models, and it did accompany me quite politely. I did not veer, I did not check Facebook much, and I can absolutely say that this would start me off snoozing if I had been more horizontal.
Half an hour is pushing it a bit, to be fair. When it ended, I thought that might be the whole album. On a LP this would be the whole of side one.
Track 2. Fullness of Wind.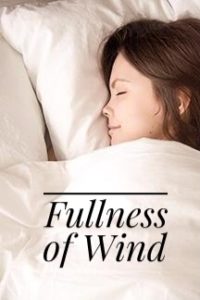 Stop laughing at the back! And Track 3. French Catalogues.
I listened to the album twice and would be hard pushed to tell you where the wind was less full and started being French.
Both tracks combine to make a fifteen-minute string composition that felt like having one's head mopped with a cool towel on a hot day. I think even the orc models were quite enjoying the calm and refinement. If you ever need a piece of music in a film to show that someone is chilled out and quite posh, possibly stood by a fireplace with a rare cat, these tracks would be perfect.
It's a pass on the concentration front, and from experience this would have me mumbling soporific nonsense into my pillow and no doubt deflating my fullness of wind painlessly.
Track 4. Brutal Ardour.
Brian, lad… what are you doing? Get out and think about what you've done. More strings, but this time the cool towel and shoulder rubs have suddenly departed.  It feels like I'm stuck in a room with a violin with strong political views, long nails and a blackboard.
Discordant, stabby and not pleasant. Brian Eno is Brian Eno and is under no obligation to make me a Pan Pipe Moods snooze album. The guy does not make mistakes.  If it's discordant and stabby then that's undoubtedly what he meant.
However, it's as if Brian made me a Sunday dinner and a chocolate mousse, then snuck up behind me and stuffed a spoonful of Marmite in my mouth, holding my nose and muttering "get that down you, you dirty bastard". No need. I'm sure I went over the lines on an orc thrower too.
I'll give Discreet Music 6/10, with two chill out / concentration points deducted for track four.
[Craig's Review – When I saw I could palm off this obvious snoozefest on someone else, I literally punched the air. I've already reviewed one Brian Eno album, and that's about four too many. I was actually quite taken with track two, with its classical lean and almost melancholic sound, but that was entirely becuase the first thirty minutes that made up Track One consisted of literally NOTHING, and had me jonesing for actual music so hard that I'd have put up with Ian Dury death-growling a Snoop Dogg retrospective. That soon passed, and I resumed my burning hatred. 2/10.]